Staff
Personal Assistant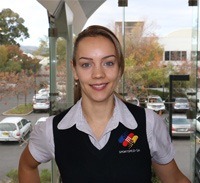 Lauren Rigano
Lauren works closely with Dr. Adrian Bauze and our patients to ensure the process of patient care runs smoothly. She has worked as an Orthopaedic Personal Assistant at Sportsmed since 2006. She manages all aspects of the practice including correspondence, appointments and consultations. This means better communication, rapport and understanding of each patient's needs. She has assisted thousands of patients with their surgery booking process to help ensure they are well informed, feel confident and comfortable.
Lauren is usually the first point of contact for Dr. Bauze's patients. She address patients' individual needs before and after consultations, and provides information to help ensure expectations are understood. She navigates the process of booking consultations and schedulling surgery for Dr Bauze's various locations.
If you decide to proceed with surgery, Lauren will provide you with information to better prepare you for surgery, and communicate with you to arrange your operative booking, any necessary pre-operative medical work up, tests, examinations and consultations.
Lauren has a strong relationship with theatres and hospital nurses to provide the best support through a wide range of administration and surgery services. She will discuss with you the details of your hospital stay, book you into our pre-admission clinic, arrange post-operative appointments with Dr Bauze and coordinate post-operative physiotherapy appointments.
Lauren is happy to speak with you or your family regarding Dr Bauze's services. To book an appointment or for general enquiries you can call Lauren direct on 8130 1259 or email us anytime.